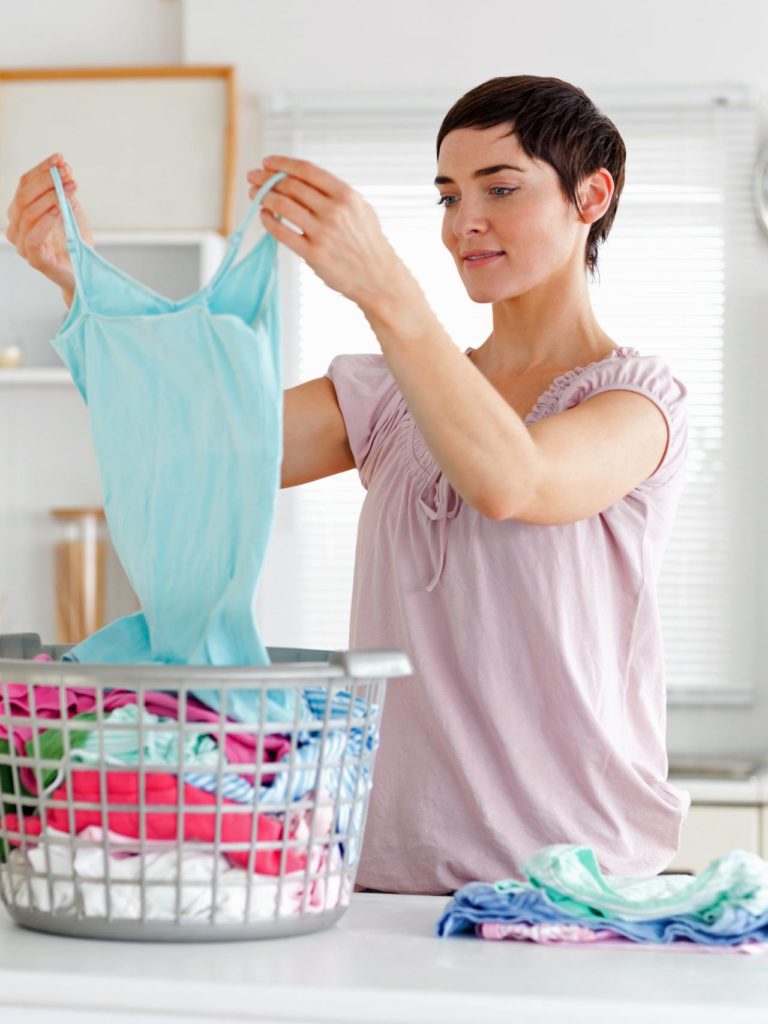 Whether you are about to use a dry cleaning delivery service for the first time or have clothing dry cleaned regularly, you might have some questions about preparing your clothing. Getting your clothes ready for the dry cleaner is really simple. Go over some tips, so your clothes will be ready when the delivery driver picks them up.
Choose the Clothes That Require Dry Cleaning
Start the process by gathering up the garments that need to be dry cleaned. You can begin by looking at the labels. Some of your labels say "dry clean only," so you need to send those to the local dry cleaner. You can also dry-clean other items, including denim, blankets, and comforters. Dry cleaning is an excellent way to clean clothing without it shrinking or the colors fading. Thus, if you have items that you love and want to last for years and years, dry cleaning is likely the right choice. The process preserves garments, so you won't have to worry about replacing them anytime soon.
Clean Out the Pockets Before Using "Dry Cleaning Near Me"
Give your pockets a once over to make sure you don't have anything in them. Take everything out before sending it to the dry cleaner, so gum, pens, or other items don't get cleaned with the garment. This will protect your clothing during the dry cleaning process. Don't worry if you miss something. Your local dry cleaner will also check the pockets. However, two sets of eyes are better than one, so it's always a good idea to check before you send off your clothes.
Mark and Document All the Stains for the Dry Cleaning Delivery Service
Dry cleaners examine clothing to check for stains. However, it's possible they could miss one. Ensure that your stains are properly treated by marking them before you send your garments to the dry cleaner. You can place masking tape or pins next to the stains to make it easier for dry cleaners to find them.
Also, provide information you have about the stains. Explain what each stain is and when the problem occurred, if possible. Providing this information can help the dry cleaning company use the proper chemicals to treat it. If you don't have any information, the dry cleaner will inspect the stain and determine the method to use. However, if you provide details, it can help the process.
Check for Missing Buttons and More
Give your garments a once over, looking for missing buttons and other problems. The dry cleaning delivery service can fix problems for you, so if you find anything wrong, let the company know. You can include a note with your dry cleaning that provides instructions.
See If You Need Alterations
Did you know that a dry cleaning delivery service can also provide alterations? Make sure your items still fit as they should. If you need alterations, let the dry cleaning company know. Again, you can leave a note with your garments. Then, the team will provide the necessary alterations, so your clothing fits as it should once again.
Remove Pet Hair
If your pets have used your garments as a bed, remove the pet hair with a lint roller before sending in your dry cleaning. The dry cleaning company can do this for you if you don't have a lint roller. However, it can be time-consuming, so you can get your dry cleaning back faster if you do it at home. This is especially important if you need your garments back for a special occasion that's on the horizon.
Unbutton Your Shirts
You can also speed up the process by unbuttoning your shirts before sending them to a local dry cleaner. Again, if you don't have the time to do this, the company will handle it for you. However, you can expedite the process and get your dry cleaning back even faster by following this simple tip.
Bring Clothes to the Scheduled Pickup Location
When you use a dry cleaning delivery service, you can choose where the company picks up your clothing. If you choose to have your garments picked up at home, you don't have to do anything. Just bring them to the door when the company arrives. However, if you want to have the company come to your office, load the clothes up in the car, so they'll be ready when the driver arrives.
Put the Dry Cleaning in the Bag Provided By the Dry Cleaning Delivery Service
Dry cleaning delivery services use bags to transport garments. When the delivery driver arrives, you'll just need to place the garments in the bag. Then, the driver will take your clothing to the dry cleaner, where they'll be cleaned.
Let the Dry Cleaning Delivery Service Do the Rest
Once the driver picks up your garments, you can sit back and let the company do the rest. They will quickly clean your clothing and drop it back off to you. Again, you can choose to have the dry cleaning dropped off at your home or office. When you select a rush service, you can expect your garments to get back to you quickly.
Scheduling a Service for "Dry Cleaning Near Me"
As you can see, you don't have to do much to prepare to use a dry cleaning delivery service. Follow these steps to get your clothing ready, and then sign up for the delivery service. You can choose between rush and standard service and select the pickup and drop-off locations when you schedule the service. Then, the company will pick up your clothing at the agreed-upon time and place and clean it for you. Best of all, you'll only pay for the cleaning. You won't pay for the pickup or delivery, and you don't need to tip the driver.
Sources:
https://www.bhg.com/homekeeping/laundry-linens/clothes/dry-cleaning-basics/
http://www.martinidrycleaners.com/tips-to-prepare-your-clothes-for-dry-cleaning/
https://connect2local.com/l/200842/c/300573/how-to-prepare-your-clothes-for-the-dry-cleaners